---
Holiday Volunteering
Get involved this holiday season!
As the clouds roll in and the skies darken earlier, nonprofits across the Greater Portland area are looking for volunteers like you to brighten the day by lending a hand!


► Have a few hours?
Check out our Project Calendar to find a variety of volunteer opportunities, including some that can be done from home.

► Deepen your impact...
Search all of our volunteer opportunities to find longer-term or skills-based opportunities with our 300+ non-profit partners. You can hone your search by keyword, zipcode, availability and more! In the search results, look for opportunities with the time listed as "Open" to find opportunities that could use your help for more than a single shift.

► Seeking assistance?
If you are seeking food or gift assistance during the holidays, please visit 211info to get connected with programs that can help.

► Have items to donate?
Here at Hands On, we have many amazing nonprofit partners with holiday programs that couldn't happen without in-kind donations from generous individuals like you. From unwrapped gifts to books to hygiene kits to hats, take a look at the list below to find something you could give!

------------------------------------------------------------------------

► Organizations to Support with In-Kind Donations:
Ronald McDonald House Charities of Oregon & SW Washington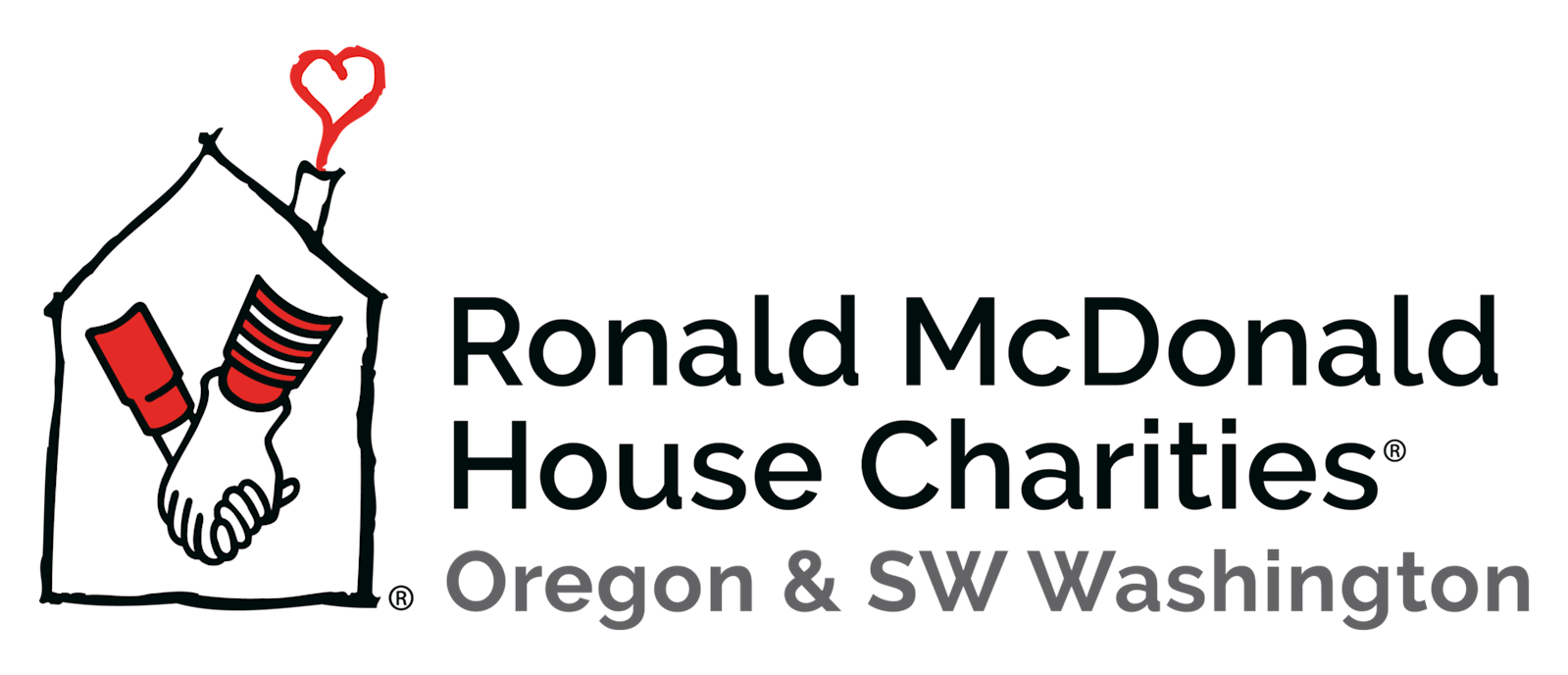 Items Needed: We are looking for new and unwrapped toys for the following age groups: infants + toddlers, kids aged 5 - 12, teenagers, and parents + adults. We also accept gift cards!
About Ronald McDonald House Charities of Oregon & SW Washington: Ronald McDonald House Charities of Oregon + SW Washington provdes a home away from home and a community support for seriously ill or injured children and their families. Every family that stays with us has had to travel more than 30 miles to receive medical care for their seriously ill or injured child under 21 here in Portland.
For the thousands of children that stay with us every year, a new toy can go a long way in making them feel at home while traveling for medical care or during stressful situations. Help us make Roanld McDonald House Charities a home away from home by donating a new and unwrapped toy this holiday season. We set up a 10-day holiday store for our guest families to do their holiday shopping for free for one another and use the rest of the toys and gifts all year long to stock our Toy Store which provides every kid that stays with us a brand new toy upon arriving to one of our four Houses.
How to Donate: You can drop-off at any Ronald McDonald House between 8am and 10pm Monday through Sunday. We will ask you to fill out an in-kind donation form.
Tualatin Valley Gleaners

Items Needed: We are seeking donations for the children that get left out of regular clothing and toy drives. Children ages 12 to 17 are often forgotten about when people are donating.
We serve approximately 150 preteen to teenagers of low-income households that are in need of clothes and Christmas gifts.
About Tualatin Valley Gleaners: It is our goal at the TVG to reach those that are in need, and let them know they are never alone in their struggle. We strive to embrace community and help grow the understanding, that if we stand together our unity will make a stronger and healthier community.
By showing the preteens in teenagers that we care about them and they are just as important as our younger children, we are empowering them to become caring and compassionate adults. We are trying to show that ALL ages are deserving of compassion.
How to Donate: Items can be dropped off at our weekly food distribution site on Saturdays between 11:00 and 1:00 p.m. at 9100 Southwest Wilshire Street Portland Oregon 97225. Or our organization can have a volunteer come and pick up your donation by contacting us via phone or email. The phone is 503-808-0385. The email is tvgleaners2@gmail.com.
Clackamas Service Center

Items Needed: We are in need of warm weather clothing. Coats, hoodies, rain jackets, pants, sweat pants, shoes.
About Clackamas Service Center: Our mission: Clackamas Service Center (CSC) is an inclusive "one-stop" community center for individuals and families seeking food relief and resources for improved health, dignity, and stability.
These items would help greatly in clothing our housless clients during the winter months. Providing folks who access services and take showers at our facilities a clean, warm and dry change of clothes.
How to Donate: We prefer appointments for drop offs. We are located at 8800 se 80th ave in Portland Oregon. Call Michael Bowman to schedule an appointment 5039841224
Neighborhood House

Items Needed: Non-Perishable food, hygiene products & diapers for our Food Pantry. Mattresses sized Children, twin, and full for our low-income housing facility. Children's winter clothing, shoes, and socks for students enrolled in one of our childcare programs. Gift cards for teachers to use to purchase snacks & activities for the children as well.
About Neighborhood House: Human Service Agency geared at assisting the community where it is needed. Founded over 100 years ago, its mission started as primarily helping refugees and newly immigrated immigrants. Not only is that still a part of our mission, but we also cater to the needs of the SW Portland community. We offer five programs including a Food Pantry, Low-Income Housing Facility, Senior Center, an Early Head Start Program, and a Youth Services Program.
Our low-income housing facility has recently welcomed a group of families and as we are in the process of helping them transition, we would like to be able to provide every necessary item they don't have. Mattresses are rarely donated and expensive to purchase. At this time, we do not accept any used items or gently used items.
How to Donate: Any food donated items can be dropped off at our Food Pantry (3445 SW Moss St, Portland 97219) during the following hours: Mondays: 9AM to 4 PM, Tuesdays: 9AM to 12 PM, Wednesdays 9AM to 4 PM, Thursdays, 9AM to 5 PM, and closed on Fridays. If donating a mattress or any item meant for the low-income housing facility, please contact development@nhpdx.org
If you are donating to the Food Pantry, you are welcome to stop by during our open business hours stated above. A volunteer or Food Pantry employee can help weigh the food in order to record the amount that was donated and to provide a receipt for tax purposes.
If you are donating an item meant for our low-income housing facility, Head Start Program, or Youth Services Program, please email development@nhpdx.org in order to arrange a drop-off time for the donation.
Thank you!
The Children's Book Bank at SMART Reading
Items Needed: Spanish and Latinx children's books of all subjects. Ages birth through middle school.
About The Children's Book Bank at SMART Reading: Our mission is to advance child literacy, encourage family bonding, and ignite curiosity through the power of books.
Our vision is a community where all children have equal opportunity to succeed as future readers and learners. We serve a large Spanish speaking and Latinx population and are always in need of these books to distribute through our programs and community partners.
How to Donate: Book donations can be dropped off at The Children's Book Bank warehouse located at 1915 NE 7th Ave, Portland OR, 97212. Our warehouse hours are Monday - Thursday 9am - 5pm. Masks are required in the warehouse.
Rose Haven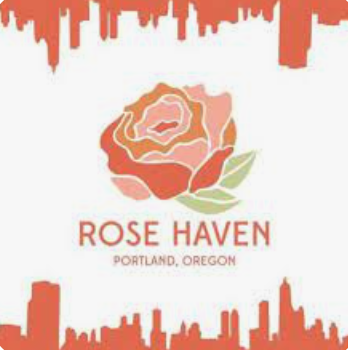 Items Needed: We have a high need for teen holiday gifts. Good teen gift ideas include M-L-XL hoodies, fun jewelry, makeup, headphones or earbuds, or gift cards to movie theater, game stop, target, etc. Or- get creative and ask a teen in your life what kind of gifts they would want to receive!
About Rose Haven: To provide day shelter, resources, emotional support, and community connections to women, children, and marginalized genders experiencing homelessness and poverty. We provide resources to families in need all year, and especially during the holiday season. Many donation drives collect toys for young kids, and teen gifts are harder to shop for and distribute.
How to Donate: Drop off at our location during our donation drop off hours: 1740 NW Glisan St, Tue or Thu from 1-4 pm. -OR- deliver to "Santa's Workshop" where we are organizing and distributing our holiday drive on Dec 15th from 9am-4pm at The Eleanor: 1605 NW Everett St.
SnowCap Community Charities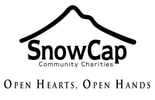 Items Needed:
Most Needed: Sugar, Hearty Soups / Chili / Stews, Canned fruit & vegetables, Dessert mixes (Jello / cake /brownie etc.), Quart size zip top bags, Cooking oil / butter, Pet Food
Care Packages: Toothpaste / toothbrushes, Deodorant, Shaving cream / razors, Body soap / body wash, Shampoo / conditioner, Baby wipes, Lotion, Laundry detergent, Hats / gloves, Hand warmers
About SnowCap: SnowCap Community Charities is a philanthropic organization created to provide food, clothing, advocacy and other services to our neighbors in need.
Created in the 1960's by pastors, who thought that this area was not well served by social service agencies, SnowCap is now a broad base community service organization.
SnowCap helps with food, clothing and other basic human needs. We serve people who live east of 82nd avenue and within Multnomah County:
Currently distributing pre-packed boxes and as much fresh/frozen foods as possible. Families are welcome to come 2x per month through December 2022.
Clothes for the whole family, currently it is open by appointment and families are welcome once a month
Community Garden for low-income families to raise their own vegetables in raised beds.
How to Donate: 9:00 a.m. - 3:00 p.m. 17788 SE Pine St Portland, OR 97233
We are open to receive donations at the Pine Street entrance from Monday through Friday.
Blanchet House of Hospitality

Items Needed:
Socks. All adult sizes. (Add to a care kit.)
Men's underwear. All adult sizes.
Beanies.
T-shirts. L, XL, 2XL, 3XL (Add to a care kit.)
Hoodies. L, XL, 2XL, 3XL
Coats and jackets.
Sweatpants. M, L, XL, 2XL
Blankets or sleeping bags. No linens or pillows.
Tarps.
Backpacks and duffle bags.
Large sizes of men's new or gently used sneakers. No dress shoes.
Hand warmers. (Add to a care kit.)
Lite-weight ponchos. (Add to a care kit.)
About Blanchet House: Blanchet House's mission is to offer food, shelter and aid to all those in need of a safe place to be nourished and restored. Donating care kits, clothing, or sack lunches is a great way to help bring relief to someone experiencing homelessness and trying to survive in tough conditions. These basic survival items meet some of the practical needs of the unhoused. They are also an act of kindness and generosity that can make someone's day.
How to Donate: Only donate clean and usable items. We are unable to wash or repair clothing. Being offered dirty, stained, or damaged clothing can feel humiliating. Consider the dignity of the receiver. We DO NOT accept children's clothing, business attire/suits, housewares, linens/pillows/towels, or books.
Clothing can be dropped off Mon-Sat, at 310 NW Glisan St. from 8 – 10:30 a.m. and 1:30 – 4 p.m. Please avoid dropping off during meal services. Pull up to our entrance, knock on the door to get our attention, and a staff member will retrieve your donation from the car. If you'd like a donation receipt, we can provide one. You can also call us at 503-241-4340 or email info@blanchethouse.org.
*We are closed on Thanksgiving and Christmas.
Christmas Family Adoption Foundation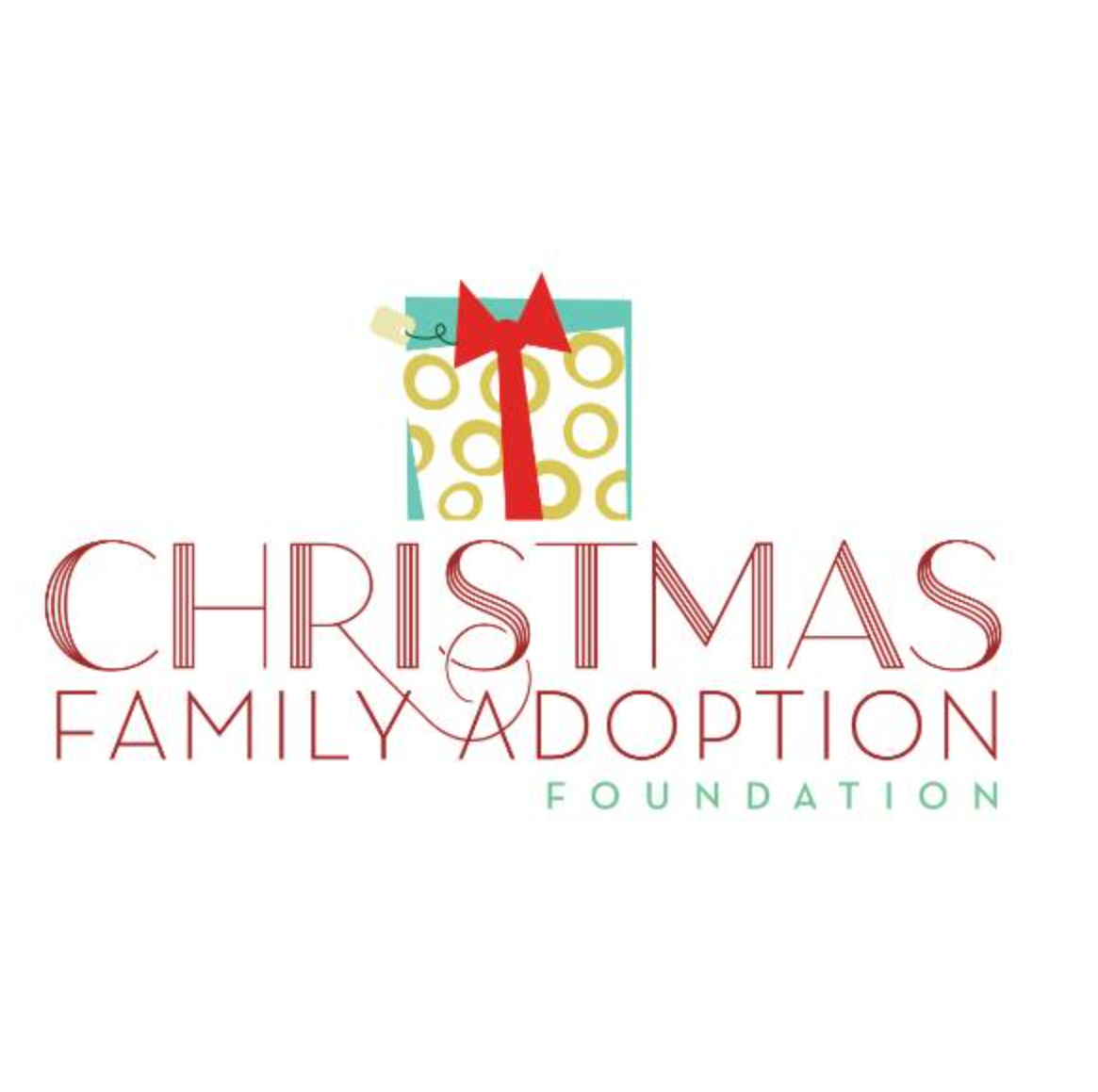 Items Needed: Wrapped gifts, clearly labeling each package.

You can view family wishlists here: https://christmasfamilyadoption.com/family-wishlists/, as well as suggestions like gift cards, clothing, toys, and household items.
About Christmas Family Adoption Foundation: Christmas Family Adoption Foundation is a non-profit, 501(c)(3) organization serving the greater Portland Metro area. Our Adopting Angels help us provide toys, clothing, household essentials and more to families in need. We work with recognized agencies and caseworkers to connect with families in the area. Join us in making this Christmas a time of real celebration for families.
How to Donate: Read about available families.

Contact them with any questions.

Decide how involved you want to be with that family.
Do you want contact with the family or stay anonymous?

Would you like to deliver the gifts yourself or have the foundation do it?