MLK Weekend 2021
In the interest of prioritizing community health during the COVID-19 pandemic, and based on Oregon Health Authority forecasts, we will not be hosting MLK Weekend of Service 2021. After careful consideration and assessments, we have determined that we cannot move forward with MLK Weekend of Service in a way that is reflective of the 13 years of service this has meant to our community, and we feel it's not safe to promote an event of this size that has focused mostly on in-person volunteerism. We will assess whether we will host this event later in 2021 based on community health protocols.
This event began as a community response to honor Dr. Martin Luther King, Jr. on his federal holiday by uniting in service. We know there are limited volunteer activities that community partners still need support for, so we are posting those opportunities here, along with other events that are facilitated virtually in honor of his legacy.
---
Volunteer Activities:

SOLVE is hosting 4 different clean up projects on Monday, January 18th:
https://www.solveoregon.org/mlkpdx
Pre-registration is required, please click the check-in location below.
SW 12th Avenue & SW Main St. - Northwest Academy
SW 18th Avenue & SW Morrison St. - Providence Park
SW Broadway and SW Harvey Milk - The Benson Hotel
SE Martin Luther King Jr. Blvd and SE Taylor St. - Urbanite
Blanchet House is recommending making care kits: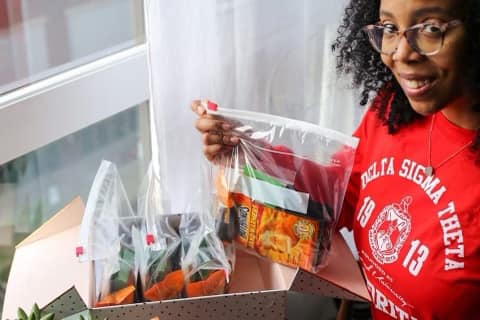 Honor the life and service of Dr. Martin Luther King Jr. on the upcoming holiday by making care kits for the houseless. Bags containing essential items like rain ponchos, hand warmers, socks, and snacks are given out daily to our guests. These kits are so appreciated!
Instructions at BlanchetHouse.org/care-kits.
Send us a photo of yourself making them at info@blanchethouse.org.
---
Community Events:
The Skanner Foundation 35th Annual Martin Luther King Jr. Breakfast:



This year we invite you to join us for a 9 a.m. breakfast on January 18, 2021. We will be premiering a specially created video edition of the 35th Annual Skanner Foundation Breakfast. And we are inviting you to tune in and share breakfast with us.

For more information, or to purchase a table or make a donation, visit the Skanner web site.
Portland State University's MLK Tribute series
There are three virtual events, beginning on Friday, January 15th:
https://www.pdx.edu/diversity/mlk-tribute

LASANA HOTEP
THE SILENCE OF OUR FRIENDS: THE ANTI-RACIST LEGACY OF MARTIN LUTHER KING, JR.
Friday, January 15, 2021 | 5:30pm
FROM RESILIENCE TO BLACK LIBERATION:
UPROOTING SYSTEMS OF INEQUITY
Saturday, January 23, 2021 | 10:00am - 3:30pm
IN CONVERSATION:
TIME TRAVELING THROUGH PORTLAND'S BLACK LIFE
Tuesday, January 26, 2021 | 5:30pm

United Way of King County's Philanthropy & Advancing Racial Equity Panel
A virtual panel will discuss and explore how philanthropy can work toward achieving greater racial equity.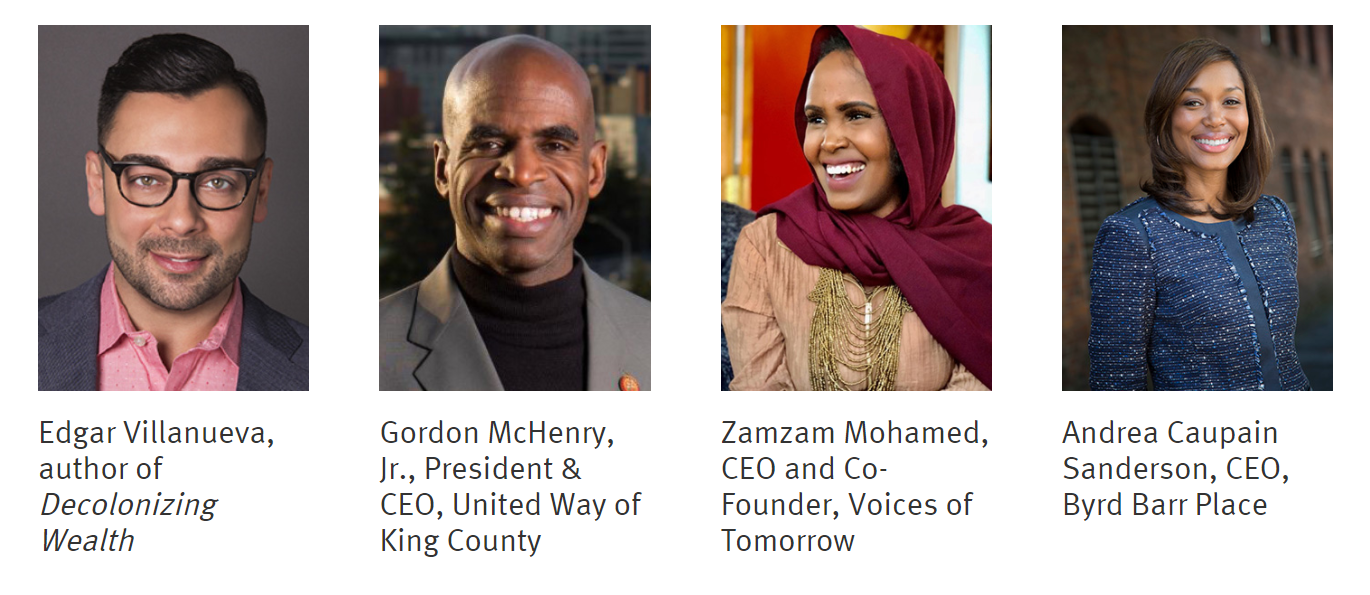 Join on:
Thursday, January 21, 2021 @ 6 p.m. PST
https://www.eventbrite.com/e/honoring-mlk-jr-day-virtual-panel-tickets-131233094719
Portland Playhouse Dr. Martin Luther King Jr Day. - Community Reading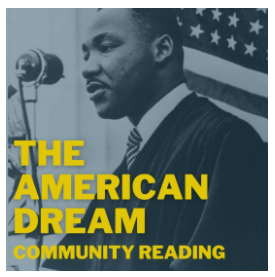 Join us on Zoom on Monday, January 18 from 4-6 pm for a community reading of Dr. Martin Luther King, Jr.'s sermon "The American Dream," originally delivered at Ebenezer Baptist Church in Atlanta, GA on July 4, 1965.

The community reading will be followed by time for folks to chat and share a meal together. Celebrate the goodness and support a local business by ordering your meal from one of Portland's Black-owned restaurants.
---