Opportunity Details
Westside Grocery Delivery Drivers Needed (age 18+) Referral

IMMEDIATE OPENINGS!!!
Do you enjoy making personal connections? Would you like to help Westside seniors and people with disabilities maintain their independence? Then become a weekly Delivery Driver for Store to Door.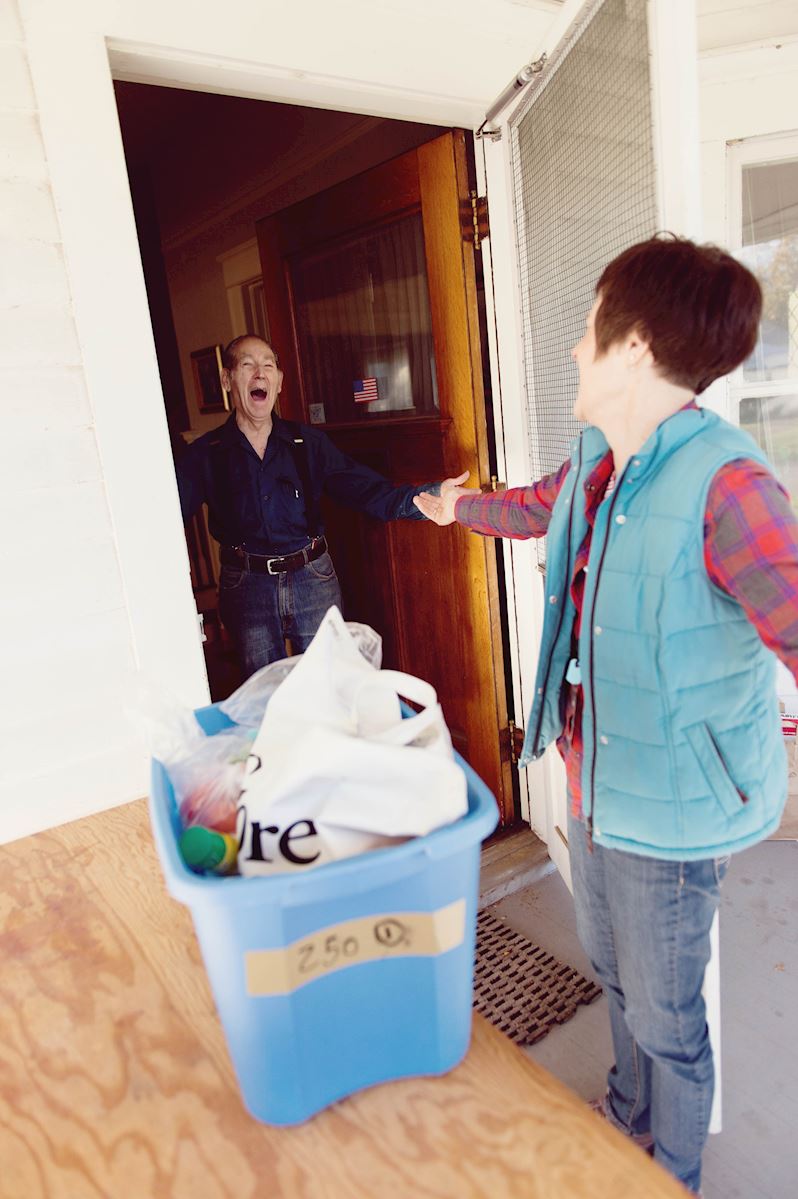 See us in action here!

What: You'll pick up the already-shopped groceries on either Wednesday or Thursday between 10am and 12 pm from the Beaverton Town Center Fred Meyer and deliver them to your clients using your vehicle. We reimburse you .58 per mile. Deliveries take up to 2 hours. You would be delivering to the same clients each week, so you'll have a chance to develop a relationship with your clients to help them avoid social isolation. All you need is a good driving record, a few hours each week, and a commitment to make a difference.

Pick-up Location: Beaverton Town Square Fred Meyer (11425 SW Beaverton Hillsdale Hwy. Beaverton, OR 97005)

When: Every Wednesday and Thursday, between 10:00 am - 1:00 pm

Family/Kid-friendly? No

Questions? please contact Linda at 503-200-3333 ext. 108 or email linda@StoretoDoorofOregon.org.

Store to Door is a local nonprofit that supports independent living for Portland area seniors and people with disabilities by providing an affordable, personal, volunteer-based grocery shopping and delivery service.

Here's what clients have to say...

"Using Store to Door enables me to get fresh produce and to make better nutritional choices than if I went to the convenience store across the street." --Client

"They are the 'Grocery Angels'..." --Community Member

"Your help is priceless!" --Client

Watch this video to learn more about our work:


Opportunity Requirements:
Volunteers must be 18 years of age or older to participate in this opportunity.
Click on "Express Interest" below if you are interested in helping out or contact Carolyn at carolyn@StoretoDoorofOregon.org or 503-200-3333 ext. 108.
**This is a Referral Opportunity, which means it is run directly by one of our nonprofit partners. Once you express interest, someone from the partner organization should follow up with you shortly to discuss confirming you as a volunteer for this opportunity.
**Please note, that your hours may not be recorded in your Hands On Greater Portland account since this is a partner-managed opportunity.
Families, Low-income Communities, People with Disabilities, People with Health-based Concerns, Other
Age Minimum (with Adult): 18+, Minimum Age:18+
Please wait...
Log in or Register
In order to register for this opportunity you must log in to an existing account or register to create a new account.
Sign up with a team
This link allows you to participate in this opportunity with a team. When you click on the link you will have the option to:
Choose an existing team you're already a member or captain of, or
Create a new team to sign up.
Signup Questions
Please respond to the following questions in order to signup for this opportunity:
Please wait...
E-mail